Faculty and Staff :: School of Indic Studies ::
Faculty :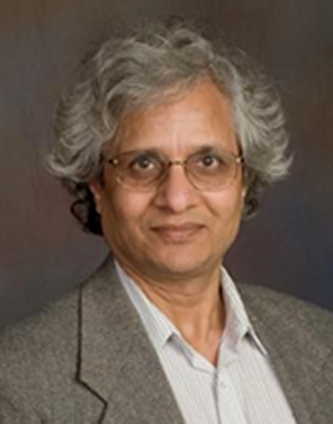 Bal Ram Singh, PhD
Director
Office Phone:
508-999-1191
Cell Phone:
508-992-2042
Email:
bsingh@inads.org
He is a leading expert on protein structure protein structure and folding, botulinum toxins and biodefense agents. He is the founder of Prime Bio. Inc., a leading product and service provider, and Institute of Advanced Sciences. A Professor with an interest in teaching innovative biotechnology, Ayurvedic biotechnology, physical biochemistry, biochemistry, biological spectroscopy, fluorescence spectroscopy for biochemists, chemistry of the mind, biochemistry laboratory. Focus: Protein Chemistry, Botulinum and Tetanus Toxin Research, Education, Ayurvedic Research and Vedic Philosophy.
Curriculum Vitae
---
Raj Kumar, PhD
Assistant Professor/Research Scientist
Office Phone:
508-999-1191
Cell Phone:
508-649-6575
Email:
rkumar@inads.org
He is an accomplished expert on protein structure and function. Very passionate researcher and demonstrated scientific skills in addressing some very interesting problems related to protein dynamics and function. His current research interest is in investigating relationship between protein dynamics and function of a protein using bio-molecular spectroscopy, cellular and molecular biology, MD simulation techniques and evolution. Focus: Protein Folding and dynamics, Botulinum Toxin research, Ayurvedic Research, Cellular Biology.
Curriculum Vitae
---
Aparna Dhir, PhD
Assistant Professor
Office Phone:
----
Cell Phone:
91-9990433340
Email:
adhir@inads.org
Her research includes study of Vedas specially Yajurveda. Her expertise is in Brahmana's of Yajurveda.
Focus:
Vedic studies and Indology
Curriculum Vitae
---
Jerry Solfvin, PhD
Adjunct Professor
Office Phone:
----
Cell Phone:
----
Email:
------
Dr. Jerry Solfvin is currently an associate professor in the Center for Indic Studies at the University of Massachusetts Dartmouth (North Dartmouth, MA) where he pursues research on the psi dimensions of expectancy and placebo effects. His research interest is on consciousness studies, parapsychology, science and spirituality, meditation, attention, and intention.
Focus:
Designing and analyzing (statistical) human research, especially on the mind-body issues, such as in health and healing.
Curriculum Vitae
---
Girish Nath Jha, PhD
Adjunct Professor
Office Phone:
(011) 26741308, 26738834
Cell Phone:
09810274541
Email:
girishjha@gmail.com
Dr. Girish Nath Jha teaches Computational Linguistics at the Special Center for Sanskrit Studies in Jawaharlal Nehru University since 2002. Dr. Jha's research interests include Indian languages corpora and standards, Sanskrit and Hindi linguistics, Science & Technology in Sanskrit texts, Computational Lexicography, Machine Translation, e-learning, web based technologies, RDBMS techniques, software design and localization.
Focus:
----
Curriculum Vitae
---
Nilesh Nilkanth Oak
Adjunct Assistant Professor
Office Phone:
------
Cell Phone:
------
Email:
nileshoak@gmail.com
Focus:
----
Curriculum Vitae
---
Madan Mohan Goel, PhD
Adjunct Professor
Cell Phone:
91-09896362620
Email:
mmgoel2001@yahoo.co.in
Dr. Madan Mohan Goel possess 38 years of teaching experience and 11 years of administrative experience at Kurukshetra University (KUK). He is former Dean of Colleges in KUK and looked after 369 colleges. He is Former Dean, Faculty of Social Sciences, Former Chairman, Dept. of Economics & also Dept. of Journalism, KUK. He is former Editor, KU Research Journal of Arts and Humanities. Former Editor, Journal of Haryana Studies managed by KUK. His area of research is Economics of Human Resource Development & Indian Economy. He has 344 publications including 05 books to his credit. He has successfully guided 19 Ph.D. and 25 M. Phil Scholars. As orator, Professor Goel has delivered all kinds of lectures including convocation addresses, memorial lectures etc. Professor Goel was conferred Rotary Foundation Award for international understanding in 1983 which provided him the opportunity to represent India in USA, UK and Canada. He has also been in South Korea, Sri Lanka, Australia, Norway & Malaysia and Indonesia.
Focus:
----
Curriculum Vitae